Following a tweet by UBA Group that revealed to the general public that Tony Elumelu donated $500,00 to the victims of the mudslides in Sierra Leone on behalf of UBA group, a twitter user who was vexed by this questioned his action.
His tweet said:

But Mr. Elumelu calmly defended himself with this response;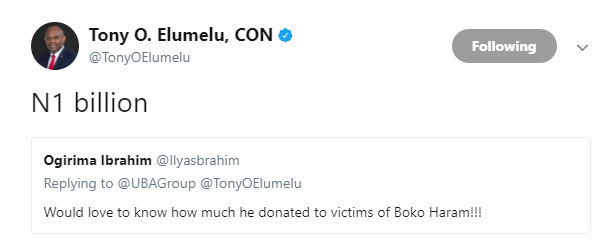 Don't forget to spread the news to friends, family and others by sharing. To share this story, click on the any of the social media icons below. Thank you.